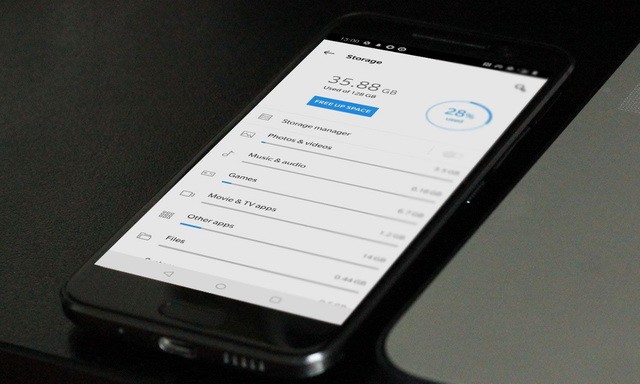 The limited storage space on your Android smartphone can fill up quickly. And one of the easy-to-ignore causes is the stored information that apps regularly create to perform at their best. These temporary data files are called hidden; a good chunk of your Android smartphone storage space can be filled with cache files. Let's see what temporary app files are and how to clear cache on Android.
What is cached data?
Your smartphone uses temporary data stored in cache files to quickly recall related information when you open an app. For example, Spotify can cache your most frequently used playlists so that you don't have to load their full song lists every time you open them. Google Chrome can cache a large image on a website you visit regularly, so it doesn't have to download the image every time you open the page.
A cache file is useful only to the associated program; Spotify has no use for Instagram's cache, for example. In many cases, once an application decides that the stored temporary information is no longer useful, it deletes the associated cache files. Websites, apps, and games all use cache files to give you a smoother experience.
Cache is not only used by your Android smartphone, it is also a function of desktop browsers and other software. Without a cache, your device would have to reload images and other stuff every time you access it, which is inefficient.
How to Clear Cache on Android Devices
On modern versions of Android, you have to delete cache files for each app individually. Note that you rarely need to delete all of your device's cache. In most cases, clearing the cache of a few problematic apps can fix storage or performance issues.
Follow these steps to clear cached data for an Android app. We used Android 12 for these instructions; your device may look a little different or use different menu names.
1. Open Settings and select Storage.
2. In the resulting list, tap the entry Apps (Other Apps on Android 11 and earlier). This will take you to a list of all the apps installed on your smartphone.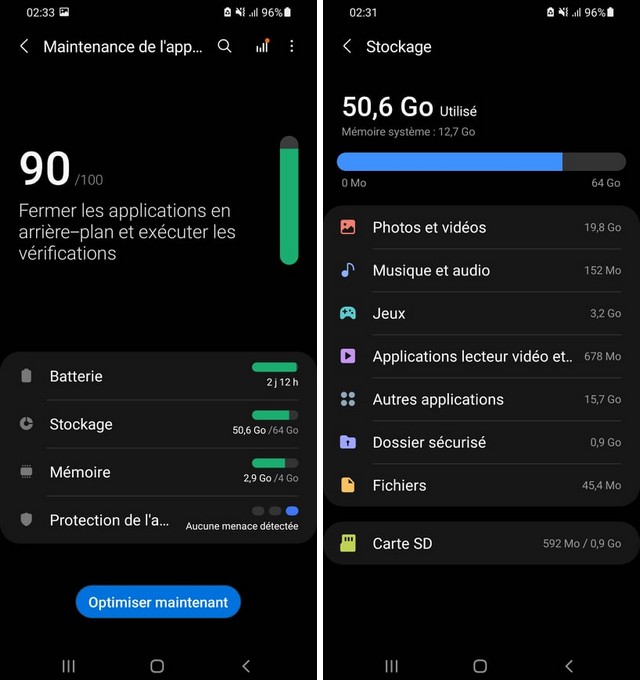 3. Choose the app whose cache you want to clear. To see which apps are taking up the most space, tap the three-dot menu in the top-right corner and choose Sort by size. We will use Chrome as an example.
4. On the app info page, tap the option Empty the cache.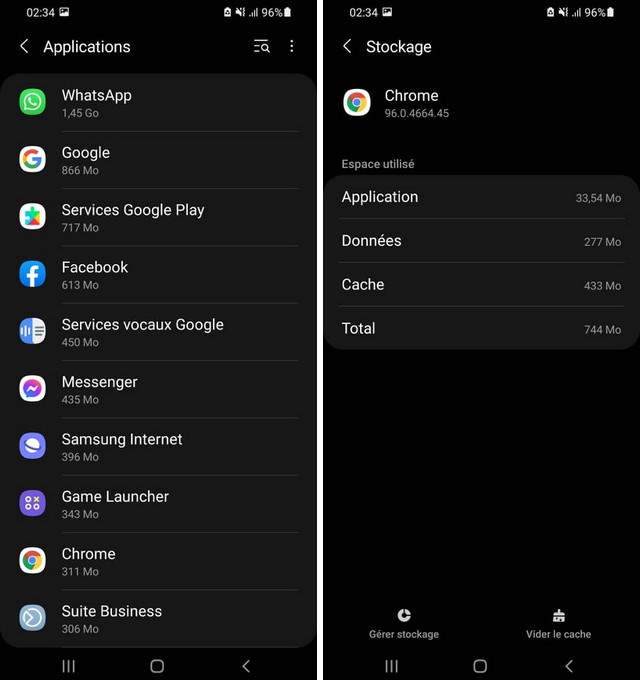 That's all it takes to clear cache files of any app on your Android smartphone. Keep in mind that if you press Clear Storage, you will delete all app data. This essentially resets it to a new state, like you just installed it from the Play Store. Only do this if the app misbehaves.
Older versions of Android gave you the option to delete all cached files at once by going to Settings > Storage > Data put in hidden. From there, just tap okay when you see the option to delete all cache files. Unfortunately, there is no built-in way to clear all cache on modern versions of Android, so you'll have to repeat the above to clear cache for multiple apps.
What happens after clearing the Android cache?
After clearing cached files, you will recover storage space and the application will continue to work normally. However, since you've cleared used data for optimal performance, some things (like the ones mentioned above) will load slower the next time you use the app.
You may notice that when you clear the cache, it eventually comes back. It's normal; over time, apps will re-create cache based on your usage. Since the cache is useful, you shouldn't worry when an application creates cached files.
Clearing the cache should not log you out of apps or cause other major changes. You will not lose any data such as game progress, browser bookmarks or the like.
Benefits of Clearing Cache on Android
Cache files are important and you generally don't need to tamper with them. However, sometimes it helps to manually delete cache files from your Android phone.
Here are some ways to clear cache on Android:
In the short term, clearing the cache allows you to save storage space on your smartphone. But this is a temporary solution because new cache files are created all the time when you use apps. If your device is so low on space that you need to clear the cache regularly, it's probably time to upgrade to a new smartphone.
Sometimes old cache files can get corrupted. When this happens, applications may experience performance issues. Deleting the bad cache files can resolve these issues.
In theory, old cache files can pose security and privacy threats. Web pages cached in your browser may contain sensitive information. If an unauthorized person gains access to these files, they might be able to use them to obtain private information.
If a browser or other application refuses to retrieve the latest version of a page, clearing the cache can force it to update.
Should you clear the cache regularly?
Now that you know the benefits of clearing cache, you might be thinking that you should manually clear cache on a schedule. But it's actually counterproductive. Remember that cached files are used to speed up access to content that you use regularly.
That's why it's not a good idea to frequently delete old cache files by hand. Android already has a built-in mechanism for clearing unused files, and it works well in most cases. The main opportunities to manually delete cache files arise when:
An app's cache files are corrupted, leading to poor behavior of the app.
You want to delete files containing personal information to protect your privacy.
You're running out of storage space on your smartphone and don't want to delete your videos, photos, and apps.
Should I use Android Cleaner apps?
There are many apps on the Play Store that claim to quickly and securely erase unused photos, videos and cache files from your smartphone. Although they can sometimes provide a useful service, these applications are generally not worth using for several reasons:
They often make false claims, such as that deleting cache files will dramatically increase the speed of your smartphone.
Apps take up more space on your smartphone and can even slow down performance by constantly running in the background.
Often they are full of spam and in-app purchases.
Be careful if you decide to use Android cleaner apps. If possible, avoid them altogether. Most Android smartphones already have some sort of smart storage that deletes old files, rendering third-party apps useless for this purpose.
Clear cache on Android quickly and easily
Clearing unused cache files on Android is a decent way to free up space temporarily and comes in handy when troubleshooting app issues. But it's not something you should do often, or through unreliable third-party apps. Use it only as a specific tool when necessary for device performance.
If you also have any questions or suggestions, let us know in the comments. Also check this guide if you want to learn how to change Windows 11 language.